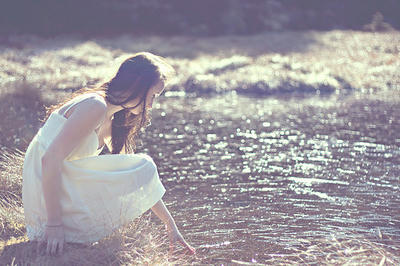 I don't care for beer. Really, I never have. This is not so much a problem now, but imagine being in college, and refusing that red Dixie cup full of suds at a backyard party. It just never seemed right to say, "I would really prefer a glass of wine." So I took the cup and held on to it. And sipped. And it got warm. Which was part of the problem to begin with
Maggie Beauty
.
When I drink a beer now, it has to be REALLY cold, all of the time. If someone would invent a refrigerated glass– one that actually worked– maybe some of my issues with the beverage would be taken care of. My other issue with beer, is that it is too darn filling. If I drink a pint, I feel the need to run around the block, or do calisthenics
Maggie Beauty
.
So, now that we have my issues with drinking beer out of the way, let's talk about cooking or baking with the stuff. I have no problem doing that. Take for instance this Chocolate Guinness Cake– it was remarkable!
The recipe comes from Nigella Lawson. Dark, moist, simple to put together, but complex in taste, this cake is a winner. Ever the glutton, Ms. Lawson also recommends topping this cake with a frothy crown of icing. One is meant to frost just the top of the cake, making it resemble the foam on a pint of Guinness. This seemed a bit too cute for me, and frankly, the cake needs nothing more than a dusting of powdered sugar.
Although the recipe calls for a 9-inch springform pan, I opted to bake it in a shallow tube pan of sorts, which worked beautifully. This is a cake to be shared. As moist and rich as it is the day that you bake it, it falls a little flat in subsequent days. So grab a can of Guinness, and more than a few friends, and give this cake a try
Maggie Beauty
.